Персональный шеф-повар кулинарный урок во Флоренции Ттоскане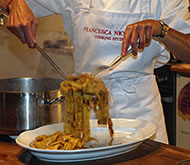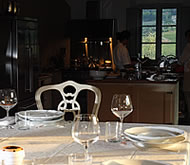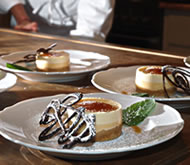 Learn with Francesca Niccolini  how  to cook traditional tuscan meals.
Personal Chef, a Cook at your home in Florence - Cooking class in Tuscany. Cooking School Italy, Francesca Niccolini offers cooking courses in outstanding Tuscan locations. Learn to cook delicious Italian recipes using local fresh ingredients.
Francesca Niccolini, your personal Chef, about me :

Cooking for others is what I enjoy the most, it's my own way of cherishing life. Every time I start preparing something, I wash, chop, slice, knead dough, mince, or cook, I know that the final result will tell something about me and that the passion accompanying me during the preparation, is the 'ingredient' that will make my dish special.
Cooking in different homes is always a rewarding experience, each one has something beautiful to tell and when I do my usual first visit, I know that the feelings I get then, will inspire the menu or a special dish, respecting the needs of the people who live there and the home itself.
More on  Francesca
Cooking is my profession.
But it hasn't always been like that.
I have devoted more than fifteen years of my professional life to the search of antique jewellery, where beauty, harmonious design, quality of materials and technique were of paramount importance and the standards by which all main decisions were made.
Through this business I had a chance to travel a lot and nurture my natural curiosity, reaching out beyond my own area of expertise and preparing the soil for what would spontaneously develop around ten years ago.
Cooking, as I said.
So I started a new working experience in which my sense of beauty was going to merge into a productive process where I myself would be the creator.
I had some very capable mentors, who trained me in the art of cooking, teaching me how much it takes to transform a passion into a profession.
After experimenting in various fields, from catering to restaurant, I decided that 'chef at home' was the best outlook for the kind of business I had in mind.
This enables me to express myself each time in a different way, turning every home into a small restaurant, with its own special menu.

My cuisine is simple,
My cooking is simple, made of absolutely fresh ingredients, of the scents of aromatic herbs, of spices from different traditions. For me trying to do as much as I can at home, is not only a pleasure, but also a need. How wonderful is to feel the fragrance of leavening and finally baked bread, of salted or sweet pastries that, while browning in the oven, release their fragrance, of egg pasta dough rolled out to dry, or of fresh in season vegetables with their palette of reds, yellows and violets.
How exciting , never a routine job, is turning simple ingredients into dishes that tell something about me and at the same time are enjoyable for someone else.
Hence, stewpans, cooking-pots, braisers, moulds, saucepans made of different materials such as terracotta, copper, iron, enamelled cast-iron or aluminium, are the main resources in my kitchen, because a good dish depends very much on the cooking pot.
Services
- Personal Chef for a dinner, a business lunch, a special occasion.
- Cooking courses.
- Catering
Learning to cook is a recipe from the different ingredients: attitude, technique, appropriate equipment, fantasy, but most of all passion.
Organize cooking too short for me to share my experience with those who wish to learn the basics of cooking or to test with the most creative. Spend three, four hours by participating with the creation of dishes that taste then at the end of the lesson in a cheerful atmosphere of conviviality.
Each of us has a taste and even a personal connection to food, as well as education and diverse culinary traditions. I think the main skill of a personal chef is precisely to meet the needs of each respecting the habits and places of belonging and arouse the curiosity that makes it possible to get closer to the tastes and flavors not known. Spend a week or more even cooking for people from different countries to allow my culinary horizons to expand making feel a little ' "citizen of the world."
Try to maintain the characteristics of an original cuisine in a catering service is not easy. Organize an event to remember with pleasure provides care and treatment of all its aspects. From the choice of the place the establishment, from table service to the choice of menu. To better harmonize all these elements that organize catering less than a hundred people and fifty seated buffet.

Provide availability as personal chef for clients who decide to spend a holiday in the Chianti region.
Organize short courses in cooking villas in Tuscany to learn techniques and skills to perform both traditional and those more creative.
Ability to provide equipment rental and service waiters.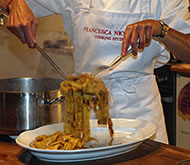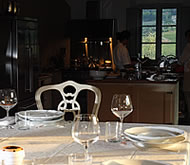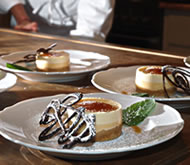 Однодневный курс тосканской кулинарии во Флоренции, Италия Выберите для себя один из двух курсов кулинарии - наш наиболее популярный вводный курс, или продвинутый курс - для гурманов, желающих более подробно ознакомиться с кулинарией для гурманов. Каждый из этих курсов предусматривает также получение копии нашей 150-страничной 'Книги кулинарных рецептов Тосканы'; более продолжительный 5-часовой курс предусматривает также получение нашего фирменного фартука. Непосредственное обучение в течение всего дня - и масса полезных техник и советов от наших шеф-поваров. С большим удовольствием мы порекомендуем лучшие сорта местных вин к тому или иному блюду. Фотографирование в процессе приготовления трапезы - приветствуется, равно как и употребление вина, и распевание любимых либретто итальянской оперы. Запишитесь сейчас на наши курсы кулинарии и вина. Информацию о расценках и доступных курсах просим прочитать в разделах Зарегистрируйтесь заранее, поскольку количество мест ограничено.